Series OEm Fact Sheets
Number 07
Date June 2018
Pages 18
ISNN 2183-4385
DOI 10.15847/CIESOEMFS072018
URI http://hdl.handle.net/10071/16146
Keywords Portuguese emigration, Canada, permanent inflow.
Índice Evolution of Portuguese inflow, 1966-2016. International comparison, 1980-2015. Metadata. Anex (charts).
Cite as Vidigal, Inês (2018), "Portuguese emigration to Canada, 1966-2016", OEm Fact Sheets, 7, Observatório da Emigração, CIES-IUL, ISCTE-IUL. DOI: 10.15847/CIESOEMFS072018.
Map 1 Foreign admissions in Canada by major countries of nationality, accumulated values 1980-2015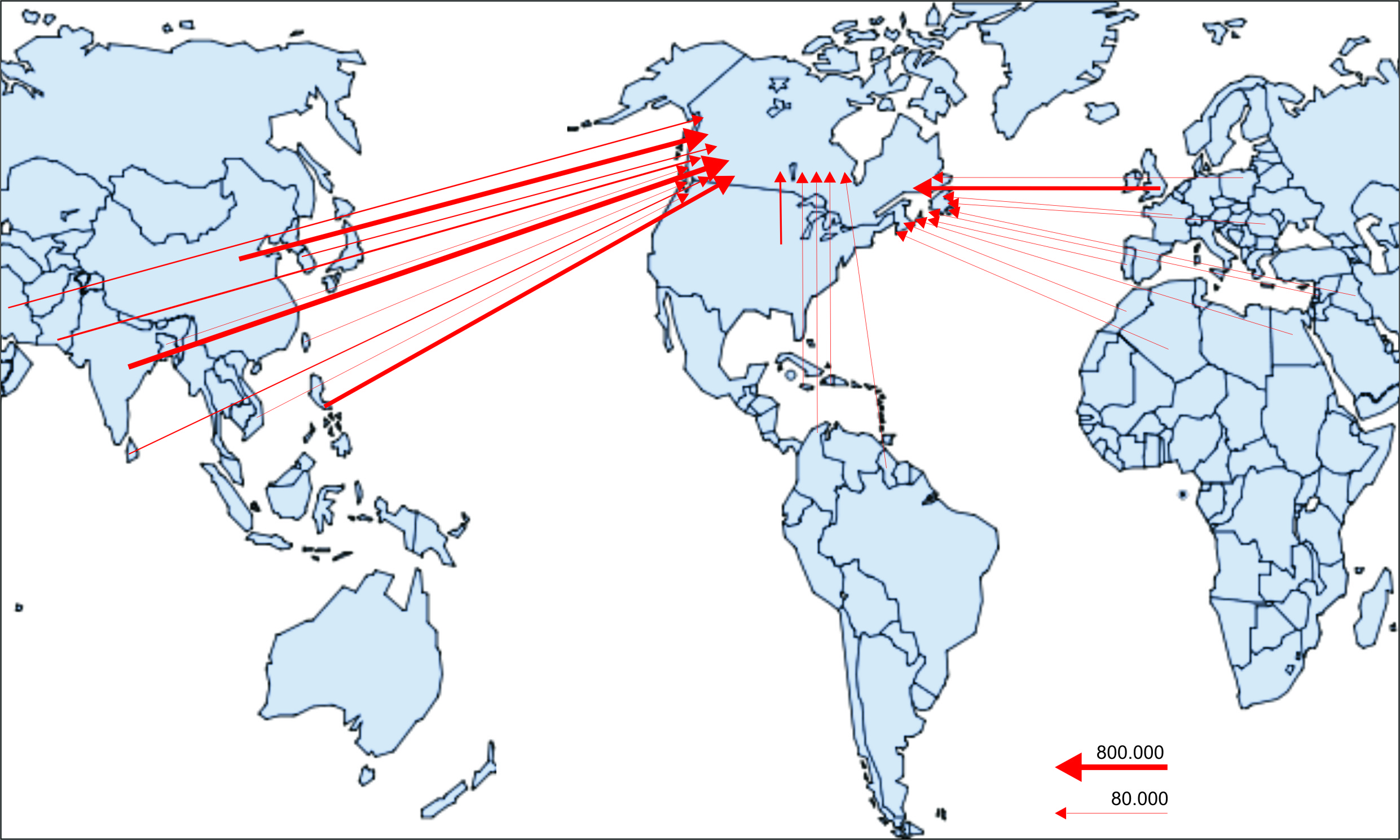 Source Map drafted by the OEm, data from Citizenship and Immigration Canada, Permanent residents by source country.
* Pordata, Base de Dados Portugal Contemporâneo, Lisboa, Portugal, Instituto Universitário de Lisboa (ISCTE-IUL), Centro de Investigação e Estudos de Sociologia (CIES-IUL), Lisboa, Portugal