Series OEm Fact Sheets
Number 06
Date November 2017
Pages 26
ISNN 2183-4385
DOI 10.15847/CIESOEMFS062017
URI http://hdl.handle.net/10071/15413
Keywords Portugal, emigration, returns, censuses
Contents Introduction. Volume and demographic characteristics of the emigrant population that returned between 2001 and 2011. Socioeconomic characterization of the emigrant population returned between 2001 and 2011. Bibliographical references
Cite as Oliveira, Isabel Tiago de, Pedro Candeias, João Peixoto, Jorge Malheiros e Joana Azevedo (2017), "The return of Portuguese emigrants, 2001-2011", OEm Fact Sheets, 6, Observatório da Emigração, CIES-IUL, ISCTE-IUL. DOI: 10.15847/CIESOEMFS062017.
Map 1 Returned emigrants between 2001 and 2011: 25 leading return countries (more than 500 migrants)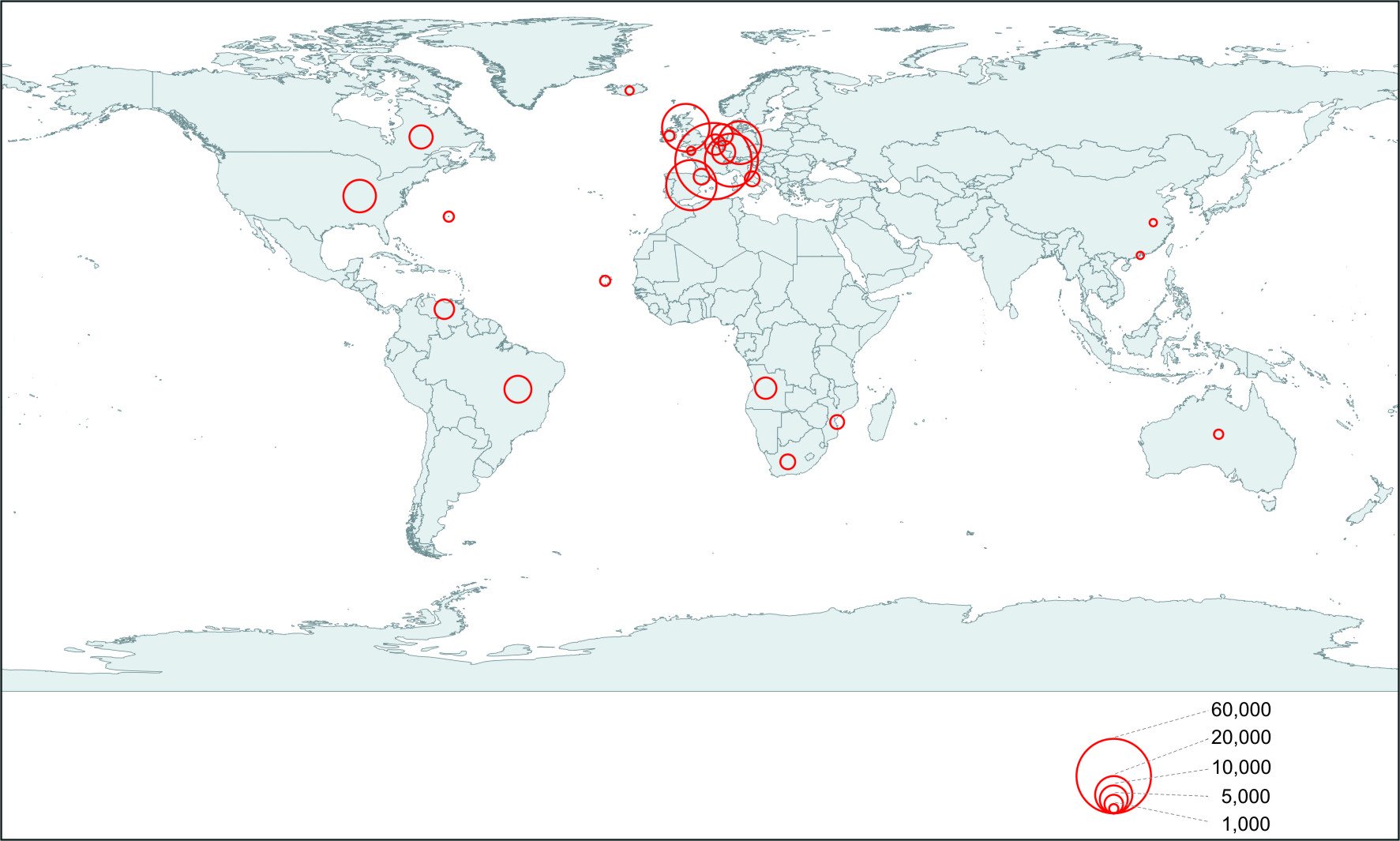 Note Returned Portuguese immigrants living in Portugal in 2011.
Source Elaboração própria, data from Censos de 2011 made available by INE.
* CIES-IUL, Instituto Universitário de Lisboa (ISCTE-IUL). ** ICS; SOCIUS/CSG, Universidade de Lisboa. *** SOCIUS/CSG, Universidade de Lisboa. **** CEG, IGOT, Universidade de Lisboa