Series OEm Fact Sheets
Number 02
Date December 2014 (revised in May 2016)
Pages 24
ISNN 2183-4385
DOI 10.15847/CIESOEMFS022014
URI http://hdl.handle.net/10071/8061
Keywords Remittances, Portuguese emigration
Contents Remittances received in Portugal and sent from Portugal in 2013. Evolution of remittances received in Portugal between 1996 and 2013. Remittances of emigrants, international comparison, 2012. Note on the data. Annex (tables)
Cite as Vidigal, Inês, e Rui Pena Pires (2014), "Remessas 2013", OEm Fact Sheets, 2, Observatório da Emigração, CIES-IUL, ISCTE-IUL. DOI: 10.15847/CIESOEMFS022014.
Map 1 Origin of remittances recieved in Portugal, 2013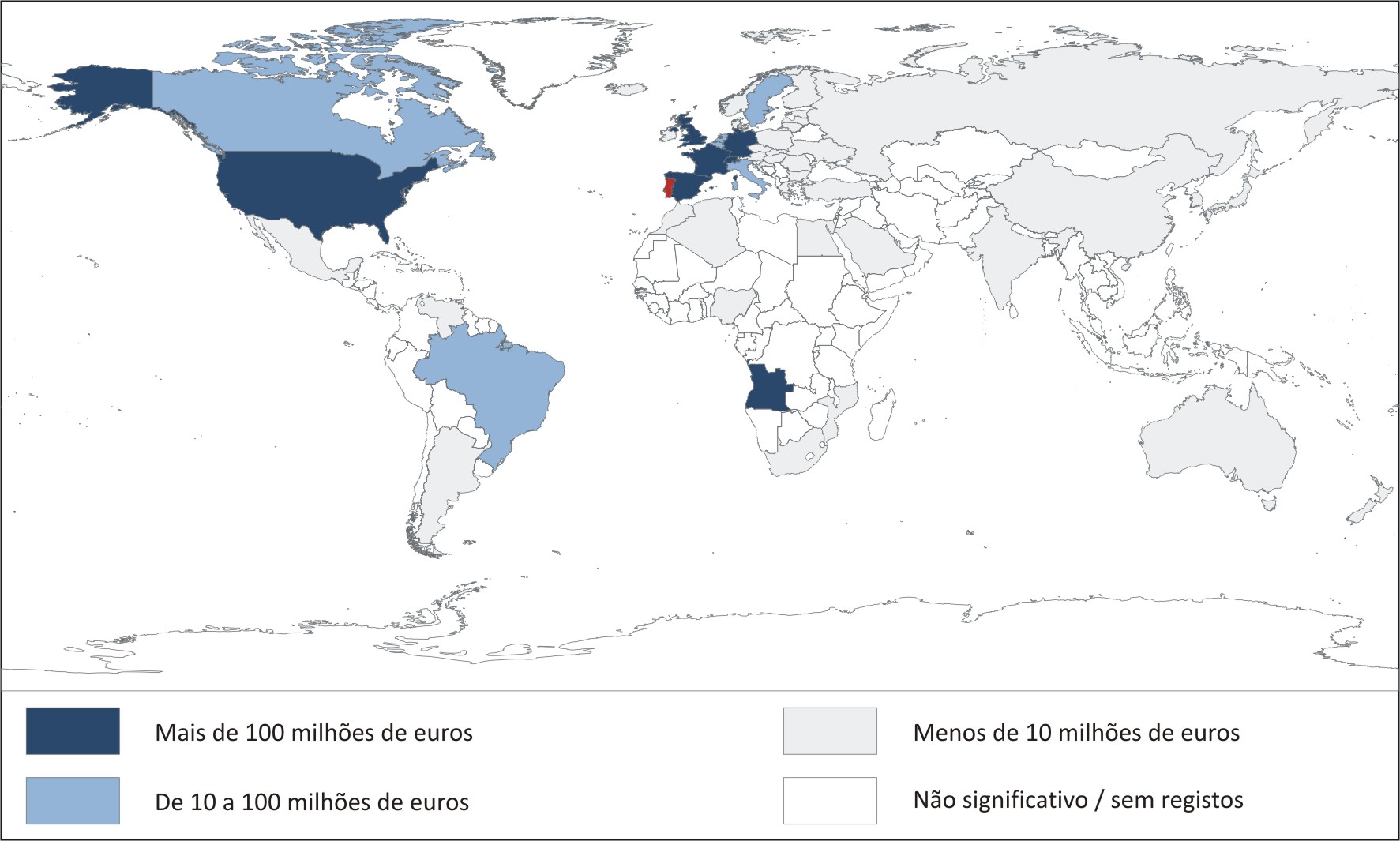 Source Chart by OEm, data from Banco de Portugal.
* Universidade de Lisboa (UL), IGOT-UL, Lisbon, Portugal; Instituto Universitário de Lisboa (ISCTE-IUL), Centro de Investigação e Estudos de Sociologia (CIES-IUL), Lisboa, Portugal

** Instituto Universitário de Lisboa (ISCTE-IUL), Centro de Investigação e Estudos de Sociologia (CIES-IUL), Lisboa, Portugal